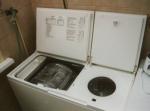 Top Load Washing Machine Combination


Wash your clothes in confidence with our Top Load Washing Machine. This sturdy machine offers 11 wash programs with up to 850 rpm spin speed and a time display so you can plan your day more beneficially.
Price: EUR 750,00

1 review found.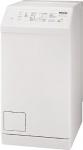 Top Load SmartWash Washing Machine.


Spend less time doing the laundry with the power and convenience of this 8kg Top Load WashSmart Washing Machine.
Price: EUR 499,00

8 reviews found.